Obscure Christmas No.1's – What Happened Next?
The race to be Christmas number one in the music charts is on the bucket list for many musicians. From veteran artists to aspiring stars, there's something very special about being the soundtrack to Christmas. Unfortunately, in recent years, the contest has become rather predictable with the title usually being taken by whoever wins the X Factor.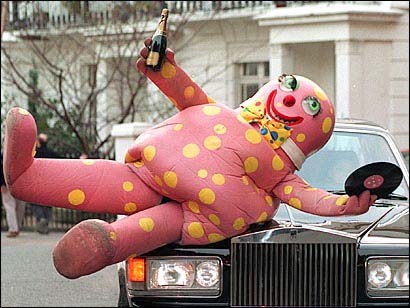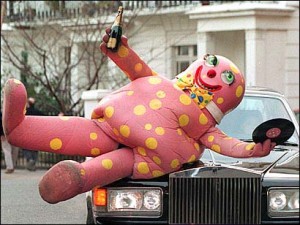 It wasn't always like this though! So here's our homage to a time when being Christmas number one really was anybody's game, with 5 of our favourite one-hit Christmas wonders and what happened to them next.
1) Dave Edmunds – 'I Hear You Knocking' (Christmas 1970)
Dave Edmunds cover version of the Dave Bartholomew and Earl King R&B song 'I Hear You Knocking' was a guitar-heavy based version of the song, which made it to Christmas no.1 in the winter of 1970. The Dave Edmunds version was actually no.1 for 6 weeks throughout the Christmas holidays that year.
Dave Edmunds never reached the heights of a no.1 again and despite performing with artists such as Elvis Costello and Nick Lowe, Edmunds' last top 10 hit came in 1979 when his song 'Girl's Talk' reached no.4 in the charts.
2) St. Winifred's School Choir – 'There's No One Quite Like Grandma' (1980)
This Stockport-based primary school choir performed live on Top of the Pops in 1980 singing their Christmas no.1 'There's No One Quite Like Grandma'. The song was at no.1 for 2 weeks, keeping John Lennon's posthumous releases of (Just Like) Starting Over and Imagine off the top of the charts until the New Year.
It seems it was back to school in January for this choir and they weren't heard of again until 2009 when they reformed and re-released their hit song for charity. The song itself has also been used since the original recording, most notably in the Peter Kay inspired Channel 4 comedy show Britain's Got the Pop Factor which aired in 2008.
3) The Flying Pickets – 'Only You' (1983)

The original version of 'Only You' was written and performed by Vince Clarke of Yazoo in 1982. However a year later, vocal group the Flying Pickets covered the song in an a cappella style which performed significantly better than the original reaching no.1 Christmas of 1983 where it stayed for 5 weeks.
The Flying Pickets never reached no.1 again with any of their other songs but the band are still active as of 2014, with numerous band member changes!
4) Mr Blobby – 'Mr Blobby' (1993)
The Mr Blobby spoof theme song was written by Philip Raxster and first made an appearance on popular 1990's TV show Noel Edmonds' Noel's House Party. After being released in November 1993 in the run up to Christmas, it eventually made it to no.1 on December 11th and stayed at no.1 for 2 weeks.
Two years later, Mr Blobby went for number one again with his follow up Christmas entitled 'Christmas in Blobbyland'. The song peaked at a disappointing 36 in the charts and didn't reach the heights of the Christmas hit 2 years before.
5) Michael Andrews & Gary Jules – 'Mad World' (2003)
The most recent Christmas number one in our list! Mad World, the Tears for Fears 1980's classic was reworked by Michael Andrews and Gary Jules for film Donnie Darki. Unlike the original, this version did not feature synthesisers or heavy percussion, instead going for the stripped down feel featuring just a set of piano chords and a cello. Released on the 15th December 2003, this song stayed at no.1 for 3 weeks.
Michael Andrews has since released two solo albums in 2006 and 2012 without critical or commercial success. Gary Jules has had a moderately more successful solo career, most recently his music has been featured in the 2014 Kickstarter-funded Zach Braff film "Wish I Was Here".
Image Credit: MSN